Don Noble #281
Team Alone
Clayfield QLD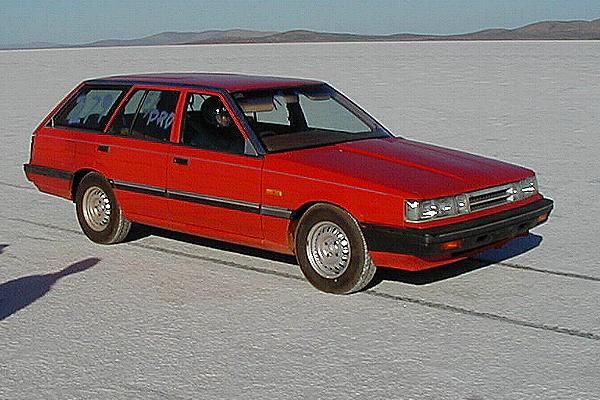 | Year | Vehicle | Class | MPH | Record |
| --- | --- | --- | --- | --- |
| 2002 | 86 Nissan Skyline | F/PRO | 125.47 | Open |
| 2003 | 86 Nissan Skyline | F/PRO | 140.274 | 125.47 |
| 2005 | 86 Nissan Skyline | F/PRO | 137.988 | Open |
| 2006 | 86 Nissan Skyline | F/GC | 141.187 | 137.988 |
| 2011 | 1976 Datsun 260Z Coupe | F/GT | Washed Out | 139.919 |
| | | | | |
MPH shown in RED is highest speed recorded for that class up and including that year.
Records shown are the highest speed attained for that class from all previous years
or have never had a vehicle register a speed for that class and are considered Open.
Thanks go to Richard Smith and Peter Shard (who work for me) for helping in the last 2 frantic weeks before going to the salt.
The car is driven from Brisbane to the salt lake. Flog the living daylights out of it, then back to Brisbane to do the grocery shopping.
| | | |
| --- | --- | --- |
| 2003 | 2003 | 2003 |
| 2005 | 2005 | 2005 |