John Broughan #211
Empty Pockets Racing
Cheltenham, Victoria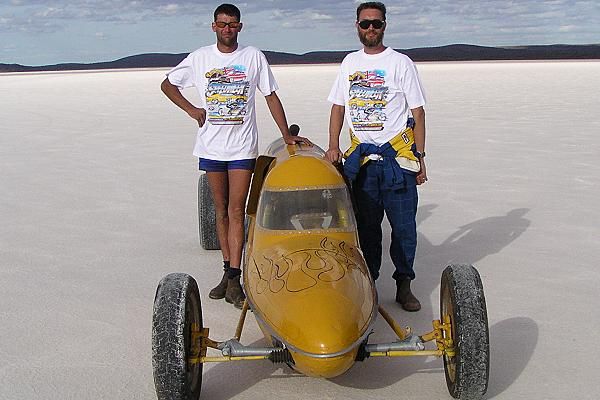 Paul Broughan - John Broughan
MPH shown in RED is highest speed recorded for that class up and including that year.
Records shown are the highest speed attained for that class from all previous years
or have never had a vehicle register a speed for that class and are considered Open.
John built this bellytank all at home, with the help of his brother Paul.
John is also the DLRA Chief Steward and has officiated at the 2000, 2001, 2002 , 2003 and 2004 events. He is also the one who put together the DLRA rule book. The DLRA is truly indebited to John for all his hard work and dedication.
| | | |
| --- | --- | --- |
| 2001 | 2001 | 2001 |
| 2002 | 2004 | 2004 |
| 2005 | 2005 | |