Mal Hewett #234
The Vincent Racing Team
Roxby Downs, South Australia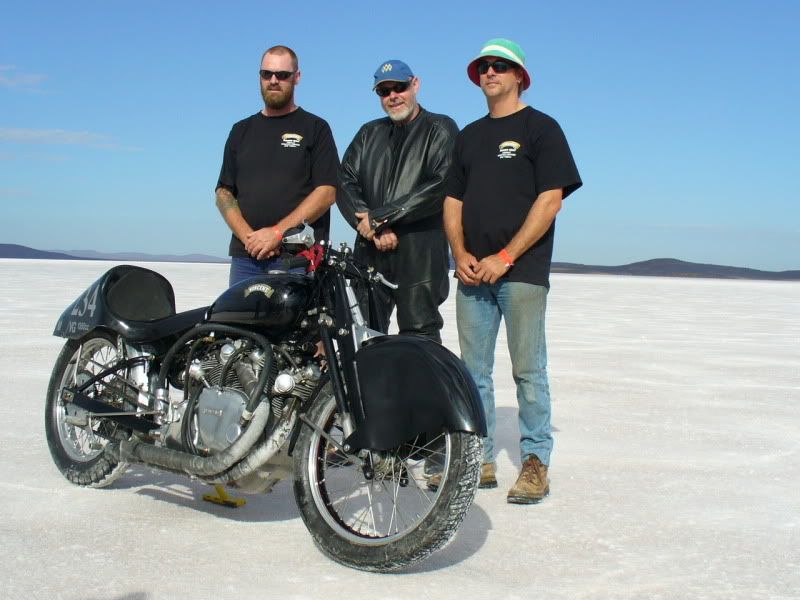 "The Vincent Racing Team"; - Mal Hewett, "Big Al" Fischer, Bill Lockwood , Col Kranz and Mark "Digger" Hamilton
Thanks my dedicated crew for 10 years of support and all the freinds that have contributed along the way.
MPH shown in RED is highest speed recorded for that class up and including that year.
Records shown are the highest speed attained for that class from all previous years
or have never had a vehicle register a speed for that class and are considered Open.
| | | |
| --- | --- | --- |
| | | |
| | 2013 | 2013 |
| 2013 | | 2009 |
| 2003 | 2003 | 2003 |
| 2002 | 2001 | 2001 |
Mal Hewett : Vintage Motorcyle Dry Lake Land Speed Records (ABC 2014)