Accommodation at Lake Gairdner
You have 3 options;
Mt. Ive homestead has a number of limited rooms, and most of this is booked from one year to the next. There are some shearers rooms available with dormitory style sleeping, but be quick and book ASAP. There is also a camping area at the homestead, tents and caravans are welcome, but you are in the outback so be prepared. Power, water (drinking), food and fuel, you have to be self sufficient, there is some power and showers. The homestead is some 18 km's from the lake. For bookings, contact Mt. Ive homestead direct.


The DLRA camp is where competitors and their teams and regular visitors have purchased beds in semi-permenant structures. For Spectators there are plenty of un-powered sites, with toilets and showers available . The camp is about 6 km's from the lake. No booking required and fees are payable to the DLRA at the lake entry check point or the registration van in the pits.


The Mt.Ive camp; located behind the canteen and very close to the lake. All persons intending to use the Mt. Ive camp at Lake Gairdner are required to take Porta Potties for personal use - human waste is not to be left in the bush. No camp fires are permitted to be lit near the bush or trees surrounding the bush camp. To stay here you really need to be self sufficent. Run by Mt. Ive Homestead, no bookings required, pay at the Mt. Ive canteen.

NOTE: There is strictly no camping upon the Lake itself.

Note: No dogs or pets are allowed on the lake as it is a National Park.
The Mt. Ive homestead run a canteen on the edge of the lake operating for the week of the event only, you can buy cold drinks, beer, ice and all your meals there if you wish. They sell cooked breakfast, lunch and dinners, sandwiches etc.. Prices are very reasonable and the dinners very generous. No dogs or pets are allowed.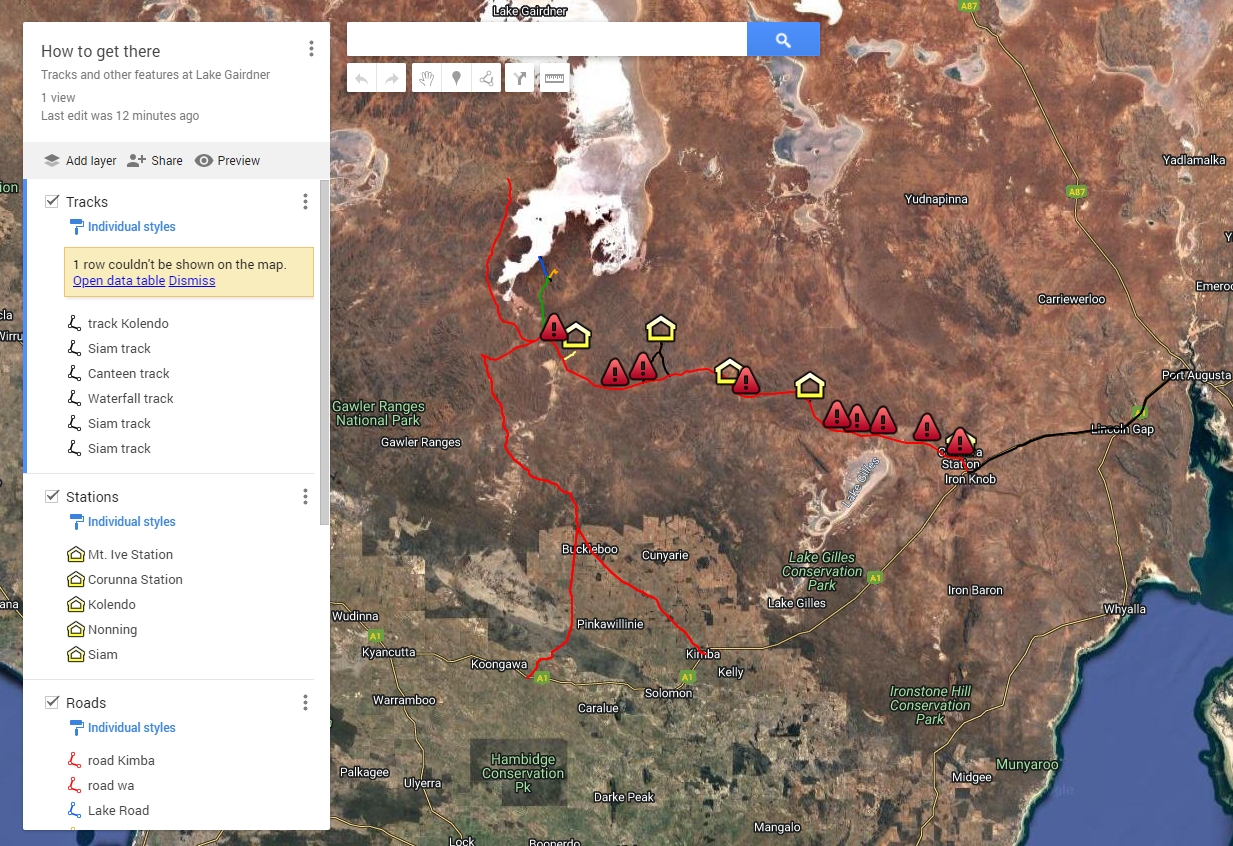 Select for interactive map
Learn More...
Additional Recommended Reading